Practice Information Update
There have been a couple changes to accommodate our First Two National Championship Qualifiers as well as our Pan Am Games Qualifier! Also we will be moving practices back to the Northeast Pool starting August 12th.
There will be no practice from July 29th - August 10th as both coaches will be traveling and no dryland classes for the month of August. We will resume water practices on August 12th at the Northeast pool from 5-7pm, Monday, Tuesday, and Thursday. Dryland classes will go back to Wednesdays from 5-7pm starting September 4th.
Because of the limited pool time during high school season we will combine everyone into one group. Those who have started in the beginner classes this summer will be ready to move up to the 2 hour classes starting August 12th.
See updated July & August calendars below.
The fees for August have been adjusted as follows:
1 Class/Week                $75
2 Classes/Week           $113
3 Classes/Week           $150
* For those in the two hour group (12:30-2:30pm) we are going to add a water class on Tuesdays from 12:00-2pm for those who would like to add a fifth water class. The Tuesday class will only be available to those who are diving ALL FIVE DAYS. It WILL NOT be a substitute day for Monday, Wed, Thurs, or Friday.
We will do some dryland skills before we get in the pool. Please bring a towel large enough to lie on and a water bottle.
What happens in a Dryland Class?
Dryland classes will be a combination of diving specific conditioning, modelling and visualization, dry diving board skills, tumbling and somersaulting skills, trampoline and spotting belt work. The spotting belt is an overhead harness and pulley system of a trampoline that allows the diver to practice the flight techniques safely with the coach's assistance. All of these skills can dramatically help a diver improve in all aspects of the sport. I highly recommend adding these classes to your curriculum.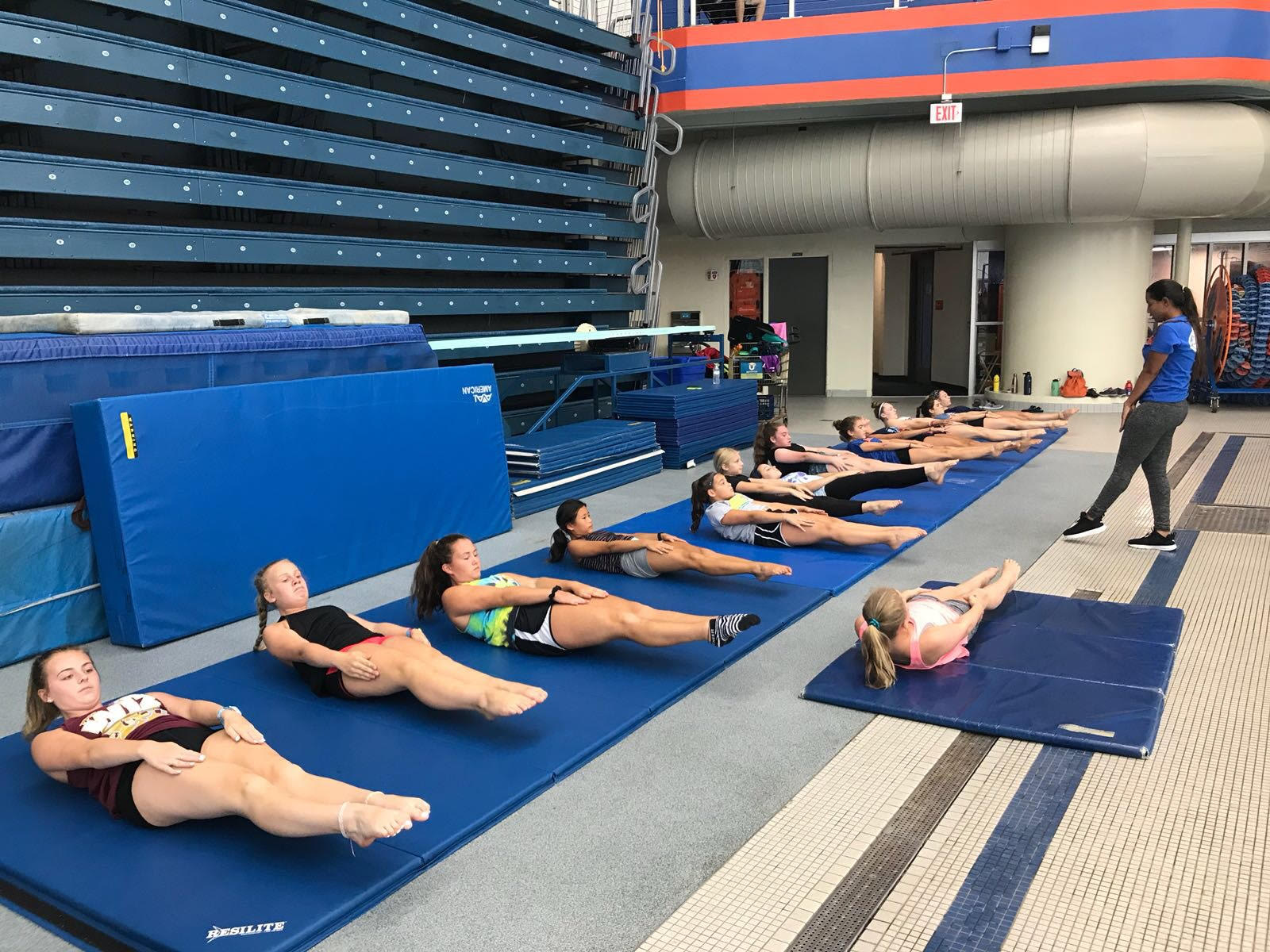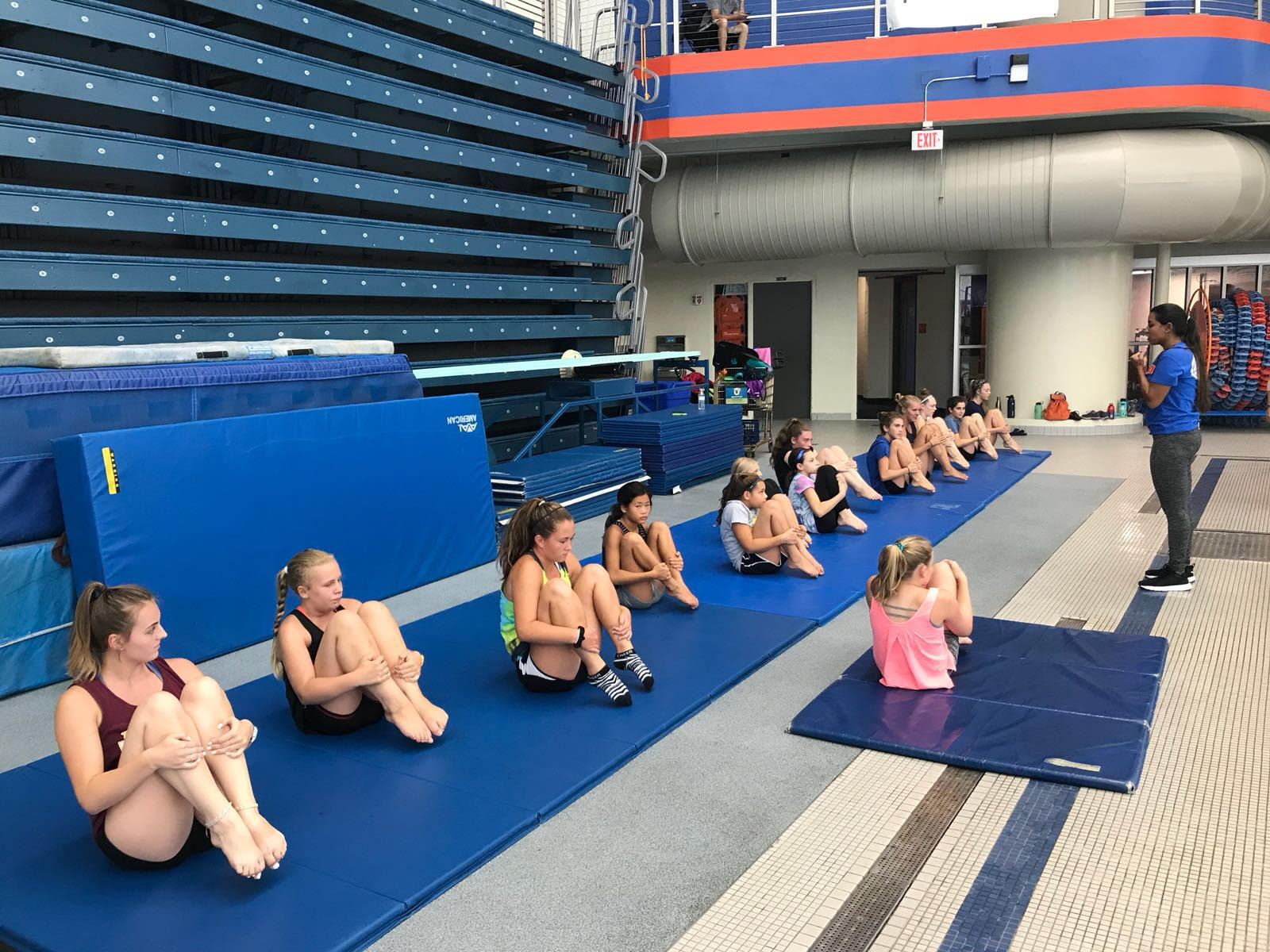 Interested in Diving?
There will be no charge for the first class but for insurance reasons everyone attending MUST BE REGISTERED with the AAU.

Novice Practice
1 Hour
M, W, Th, F: 12:00 - 1:00pm
WATER CLASSES
Westside Pool
These classes are required until the diver has learned dives in all 5 directions.

Intermediate/Team Practice
2 Hours
M, W, Th, F: (12:30 - 2:30pm)
*Tues: (12:00 - 2:00 pm)
WATER CLASSES
Westside Pool

Intermediate/Team Practice
2 Hours
Tues: (5:00 - 7:00pm)
DRYLAND CLASSES